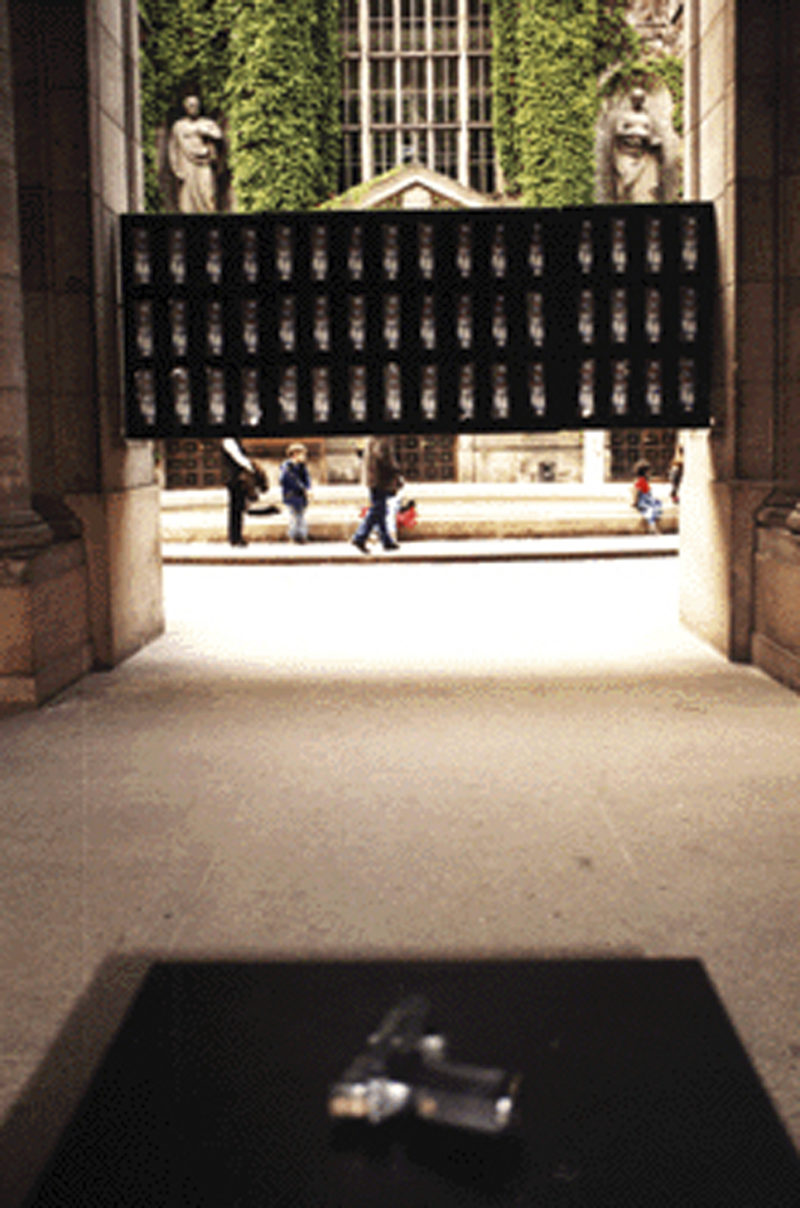 Shoot the terrorist (1998) Globalodromia, Staatsbibliothek zu Berlin
How many times do politicians start a war against terrorists and how many of them die? It is a good question. Statistics show that by these attacks mostly children, women, old people die.
Could be a picture from a fun fair, a Luna-Park or a video game. The picture that we know from our childhoods, of an amusement park, a tent with a lot of toys, in the front of the desk a shotgun and several meters behind it empty cans in the form of a pyramid. Everyone can shoot with the gun for a small amount of money. Whoever can shoot the cans down, wins a soft toy. In this case it was not a Luna-Park, but the Statsbiliothek, Unter den Linden, Berlin. In the central entrance of the library a bright green wall was placed. The grass wall was fool of pictures of the  wrapped children bodies, well tide ordered. Several meters away was a pedestal. On top of the pedestal was a shotgun. Next to the shotgun a small notice with the words 'shoot the terrorists' was placed.